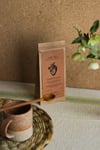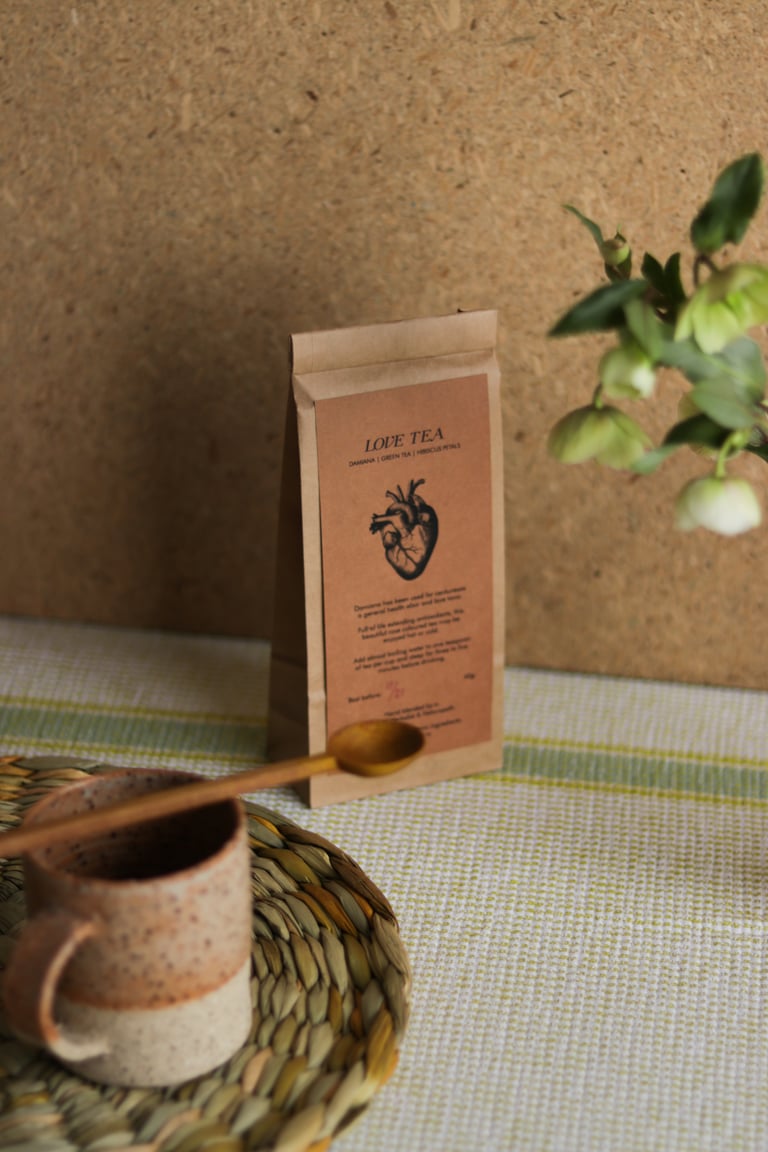 A blend to uplift and enhance mood.
Ingredients: Hibiscus petals, Damiana, Green tea.
Damiana has been used for centuries as an aphrodisiac, however it also has a reputation of being helpful for anxiety, and is used as a general tonic for the nervous system, particularly of benefit when people are tired or depressed. It's widely taken as a tea in Central America and Mexico with early documented use by the Mayan people where it is seen as a pleasant, stimulating beverage without the side effects of black tea or coffee.
Herbal actions: Hibiscus (Hibiscus rosa-sinensis): Antioxidant, supports heart health.
Damiana (Turnera diffusa): Aphrodisiac, anti-anxiety, mood enhancer, boosts mental and physical stamina.
Green Tea (Camellia sinensis): Antioxidant, anti-aging, supports heart health.
100% organic.
Made by hand, with love in NZ, by naturopath and medical herbalist, Louise Garland.
Worldwide shipping available.